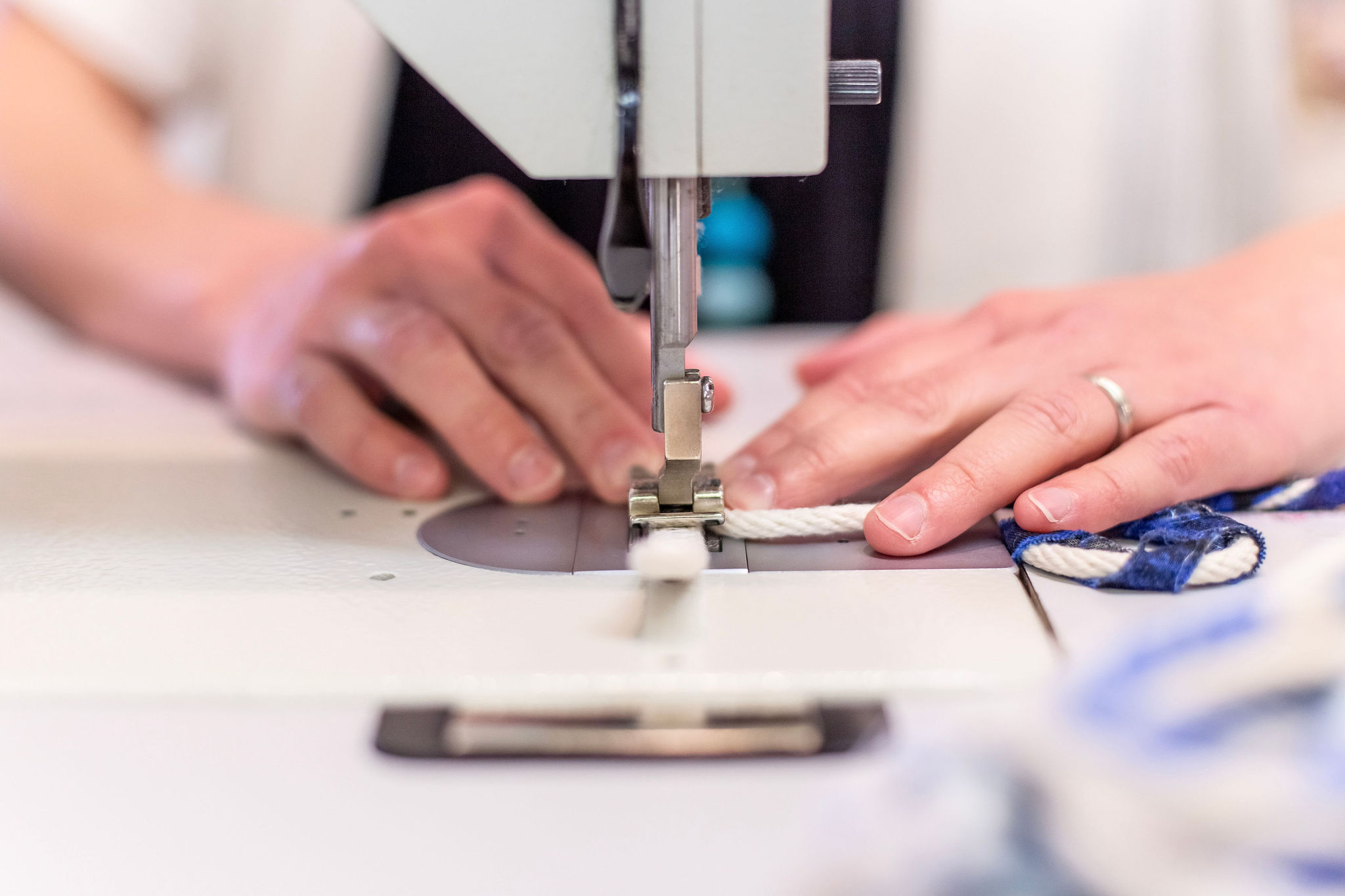 Who We Are
The Mountain Thread Company is a modern quilt shop and working studio in downtown Blowing Rock. The shop specializes in high quality quilting cottons from leading manufacturers and designers.
Visitors to the shop can watch rope baskets and quilts being made on site by talented artisans whose modern style and distinct craft are a truly unique experience. The Mountain Thread Company is owned by Katherine Lile, a fourth generation quilter and roaming local who returned to North Carolina in 2015 to open the shop. She and her husband have two delightful kids, a loyal dog, and lots of big dreams.
Why the name?
The connections of family, old friendships, new community, and stunning geography merge in a really special way right here in the mountains of North Carolina. And since thread is the common factor in most of the work you'll see happen at the shop - baskets, quilts, and other fiber arts - the name just fits. The Mountain Thread Company is built on valuing our own work and supporting other makers in the community.
Visit the shop at 1098 Main St - in the big yellow house next to the park - to watch the process and learn the story.
The Mountain Thread Company opened its doors in downtown Blowing Rock in October 2015. This shop is an extension of what we're most passionate about: community, creativity, and mountain culture. Stop by to see our retail space, follow us on Facebook and Instagram, and sign up for our newsletter to find out more about shop events and products.