Shop
Caring for your basket is simple! Each 100% cotton basket can be machine washed on a gentle cycle using mild detergent. Reshape after washing and air dry.
White Coiled Rope Basket with Braid Detail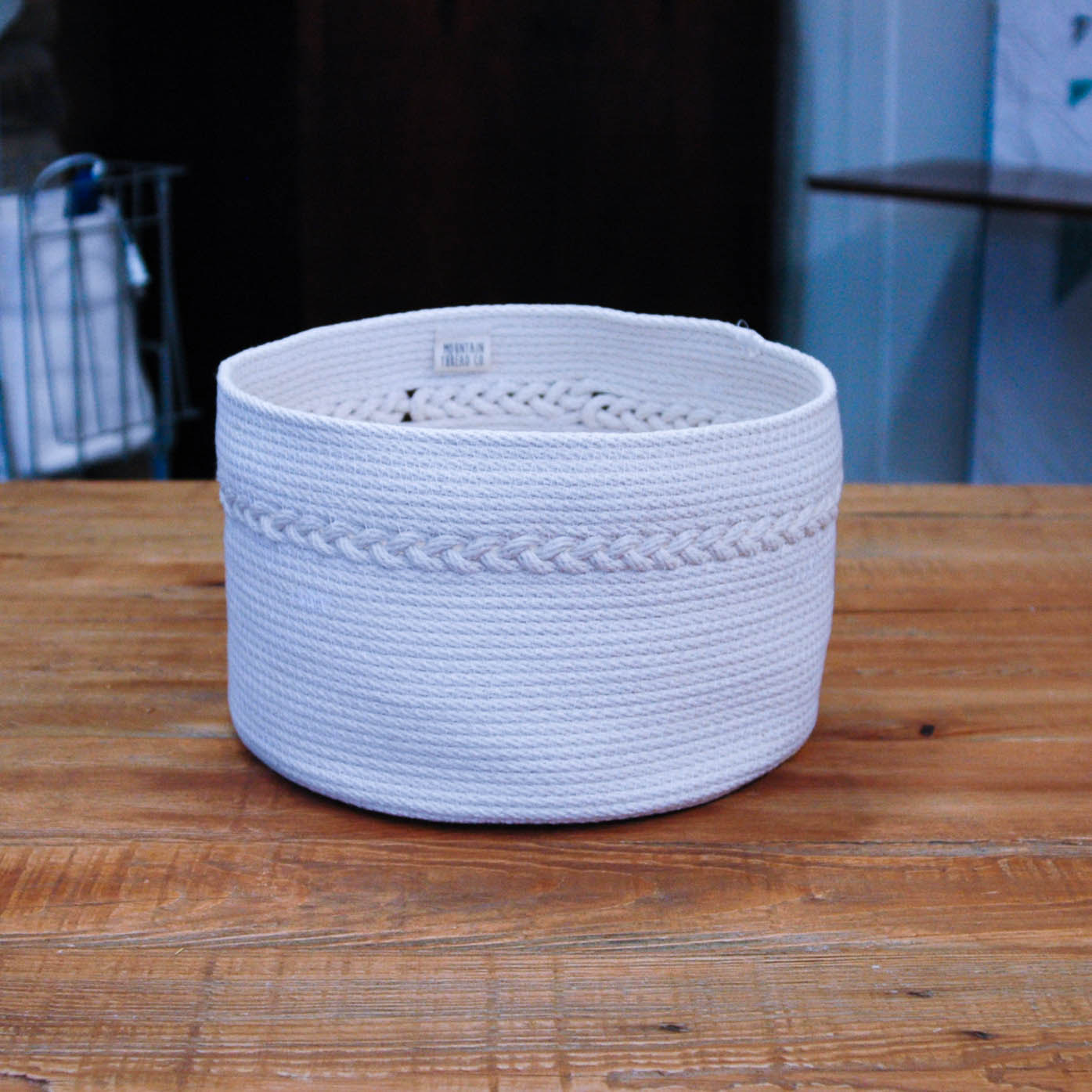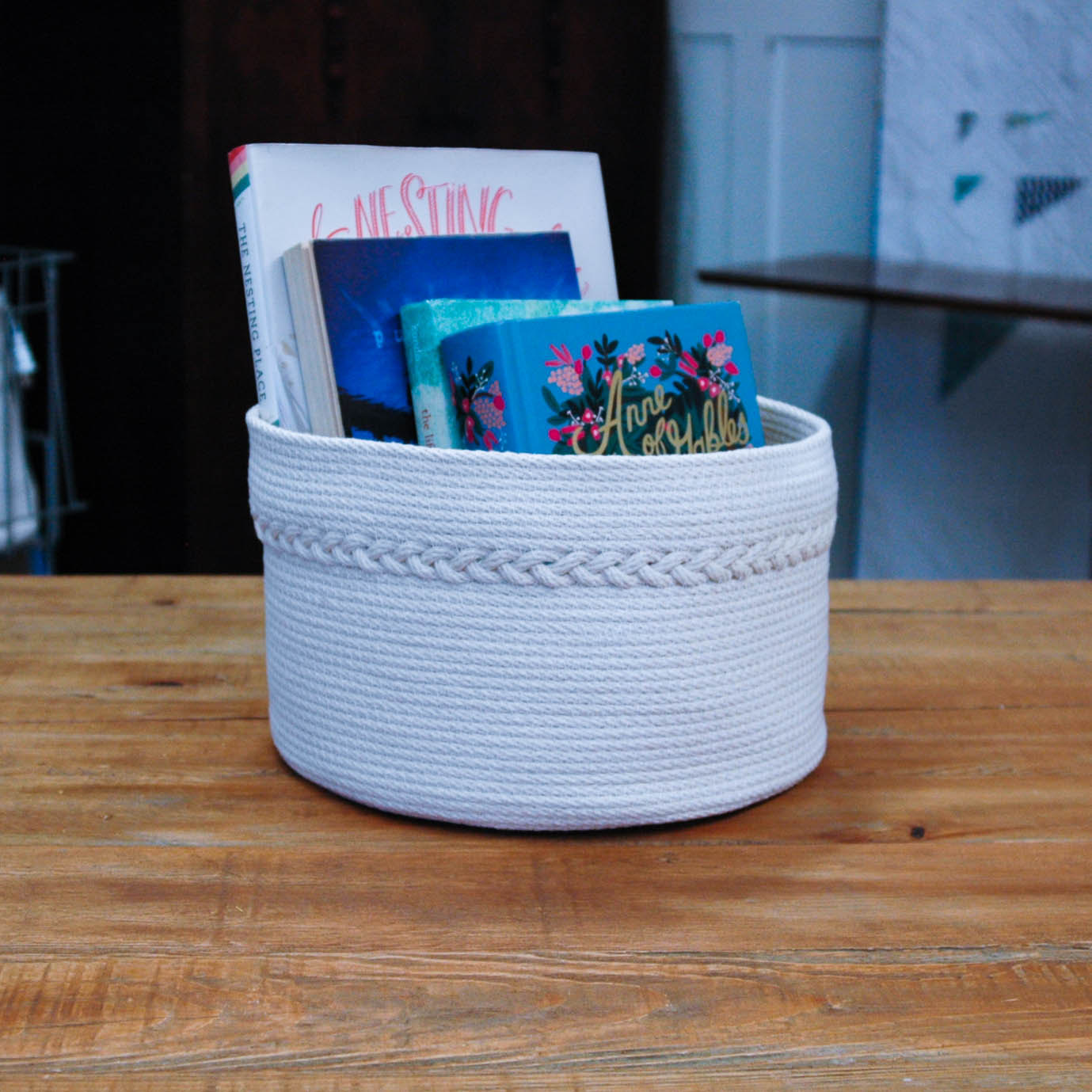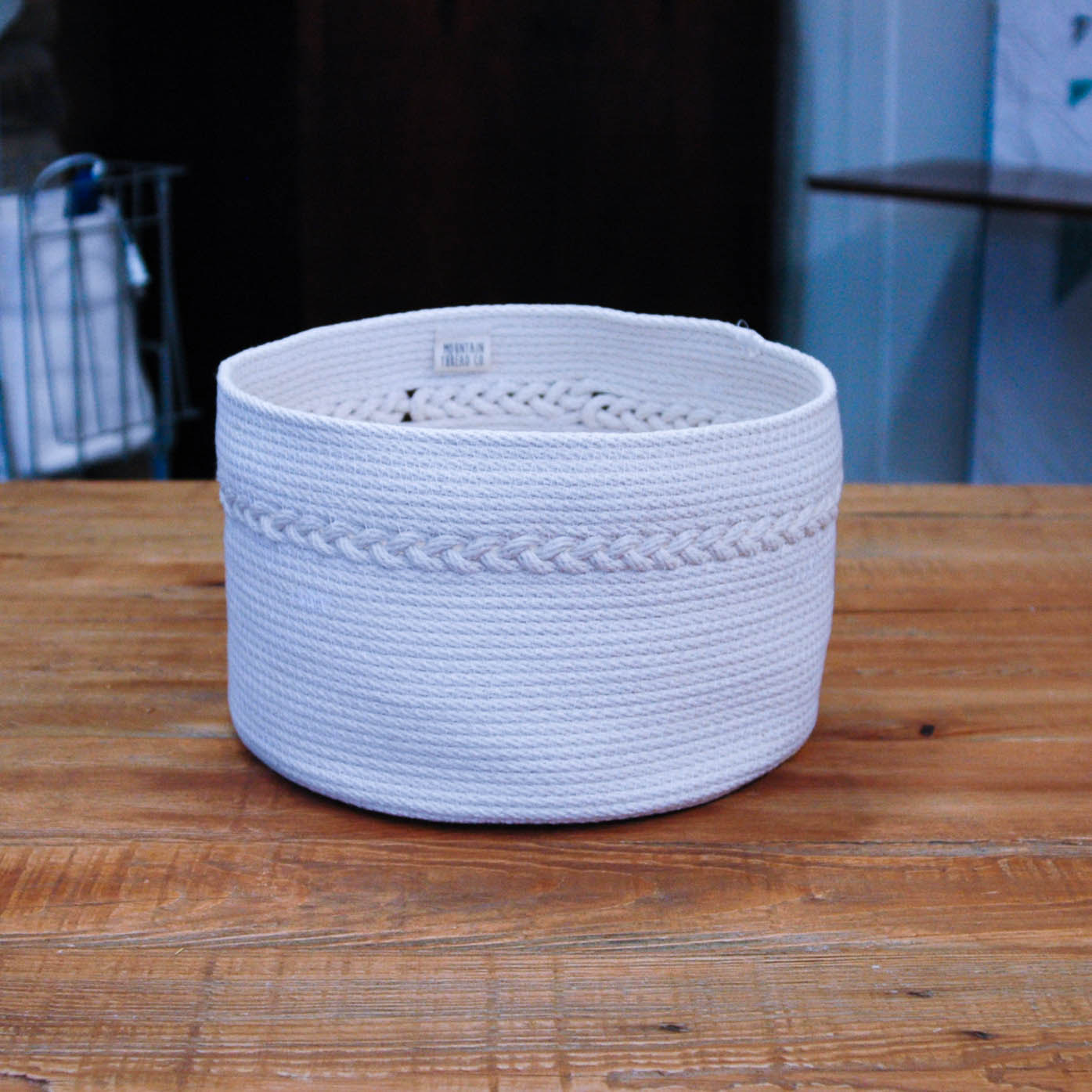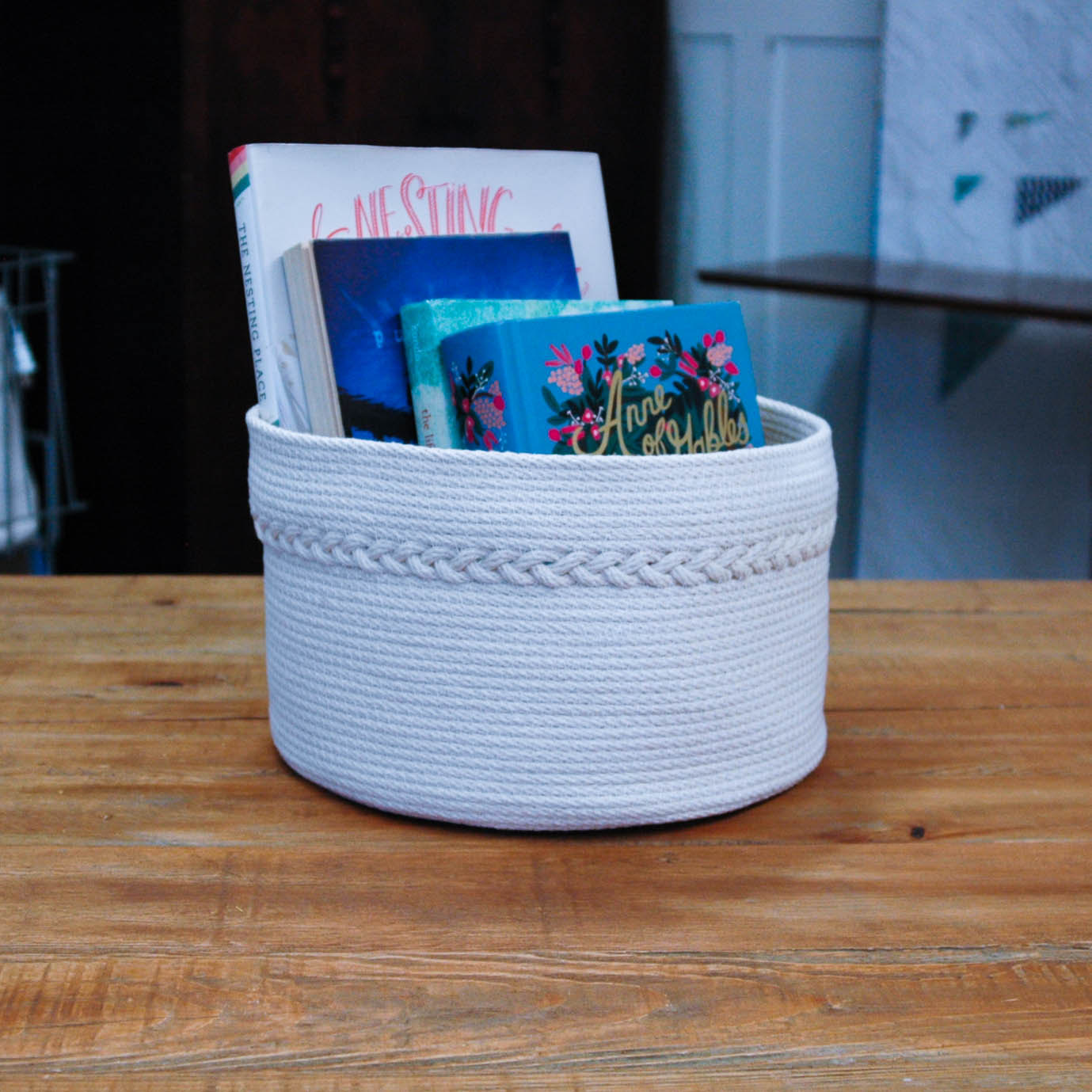 White Coiled Rope Basket with Braid Detail
This listing is for a made-to-order coiled rope basket with a top braid detail. The baskets are approximately 9 inches in diameter and 6 inches tall. This basket is only available in white and typically ships in 7-10 business days. If you'd like a taller or shorter basket, please send a message with your specifications and we'll get back in touch!

Baskets are great ways to give gifts! These are suitable for everyday home use as well as special occasions. Use a basket for a unique centerpiece for a baby shower, as favors for a bridal party, or filled with goodies for a birthday, Mother's day, or hostess gift. Yarn, fabric, scissors, paper, stamps: whatever it is, it looks better in a basket. Whatever your idea, a handmade basket could be just the right thing for special events or everyday living.

Please see the shop banner for the most up-to-date production and shipping times. If you need expedited craft and shipping, please contact me and I will be happy to discuss an option that can work for both of us.

Do you like the basket and want to experiment with making your own creation? Check out the listing for rope by the yard here --->> https://www.etsy.com/listing/273362016/5-yards-of-316-100-cotton-rope-made-in?ref=shop_home_active_10. Want to know how much to get for the basket you want to try? Send us a message - we're pretty nice folks, and will be glad to help you get what you're looking for.

Each basket is beautifully stitched in the mountains of North Carolina using 100% cotton rope that is custom twined for our shop by local manufacturer. Here at The Mountain Thread Company, we firmly believe that each and every item we make should be crafted with care, purpose, and beauty from start to finish. We strongly support our local mountain culture and economy, and appreciate your engagement with our mission.

Want to stay connected? We share news, special promotions, and information on new products in lots of ways ...
-- Instagram: @themountainthreadcompany
-- Facebook: www.facebook.com/themountainthreadcompany.
-- www.themountainthreadcompany.com.