Shop
Caring for your basket is simple! Each 100% cotton basket can be machine washed on a gentle cycle using mild detergent. Reshape after washing and air dry.
Colorful Rope Coasters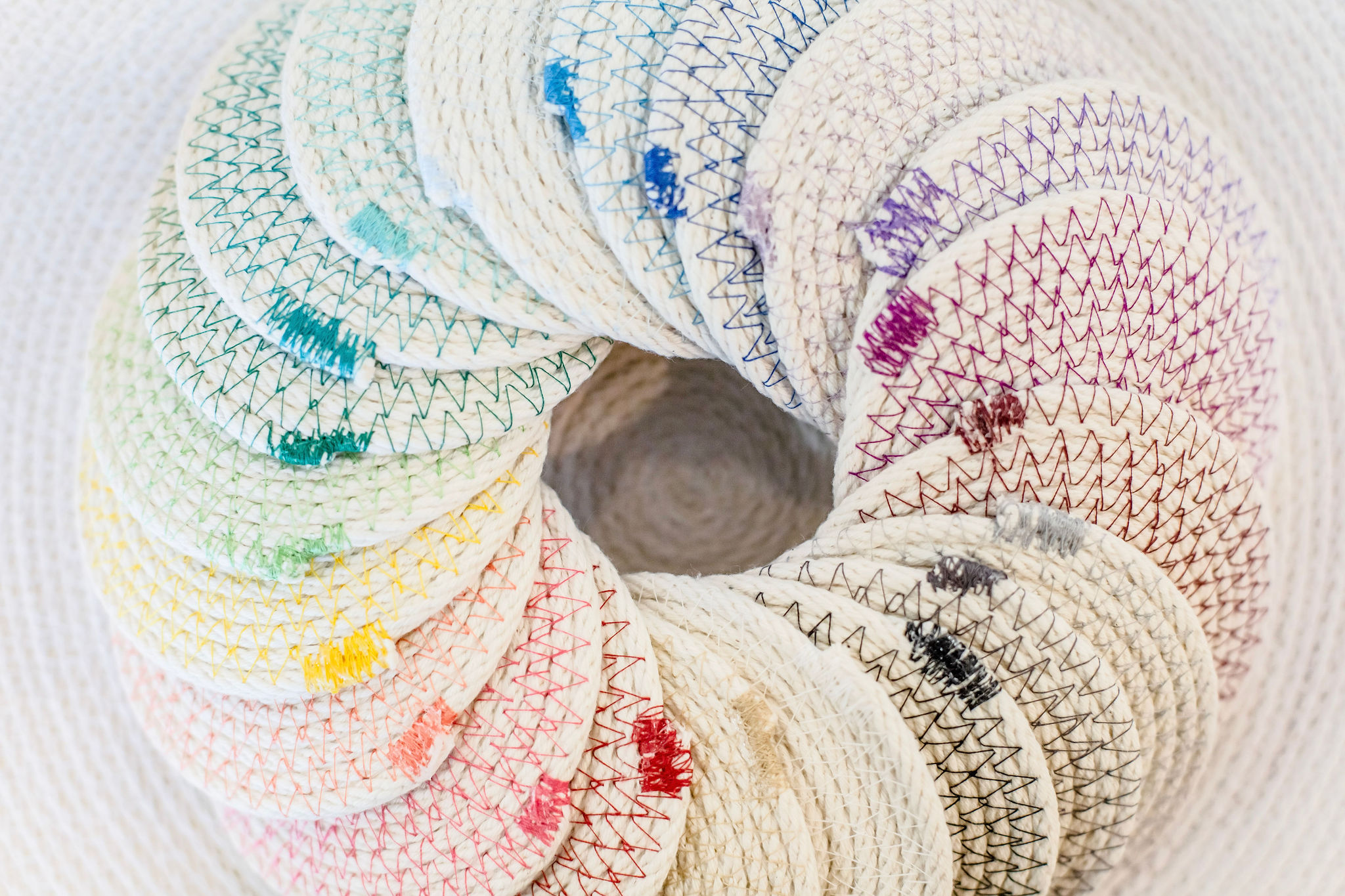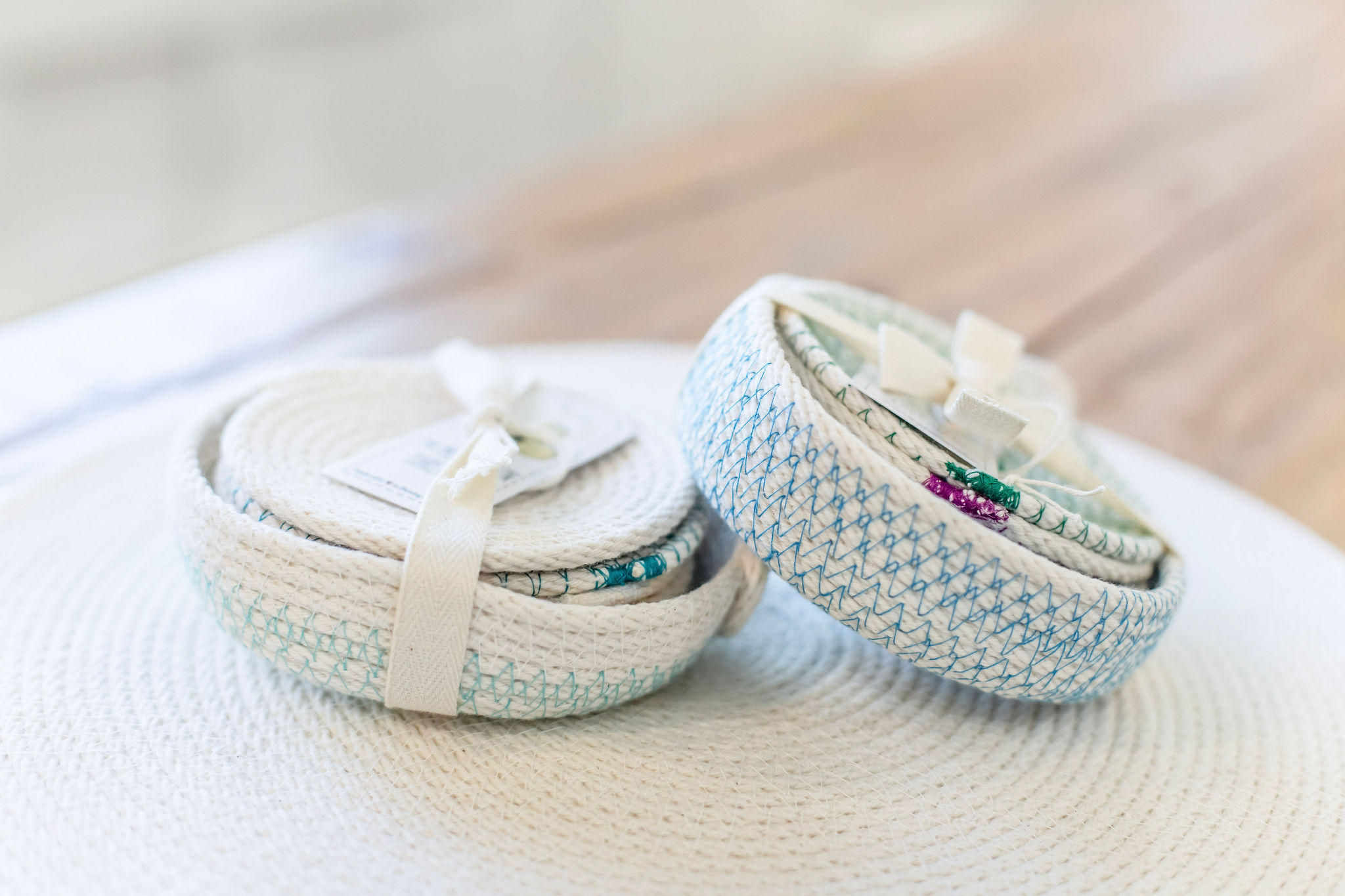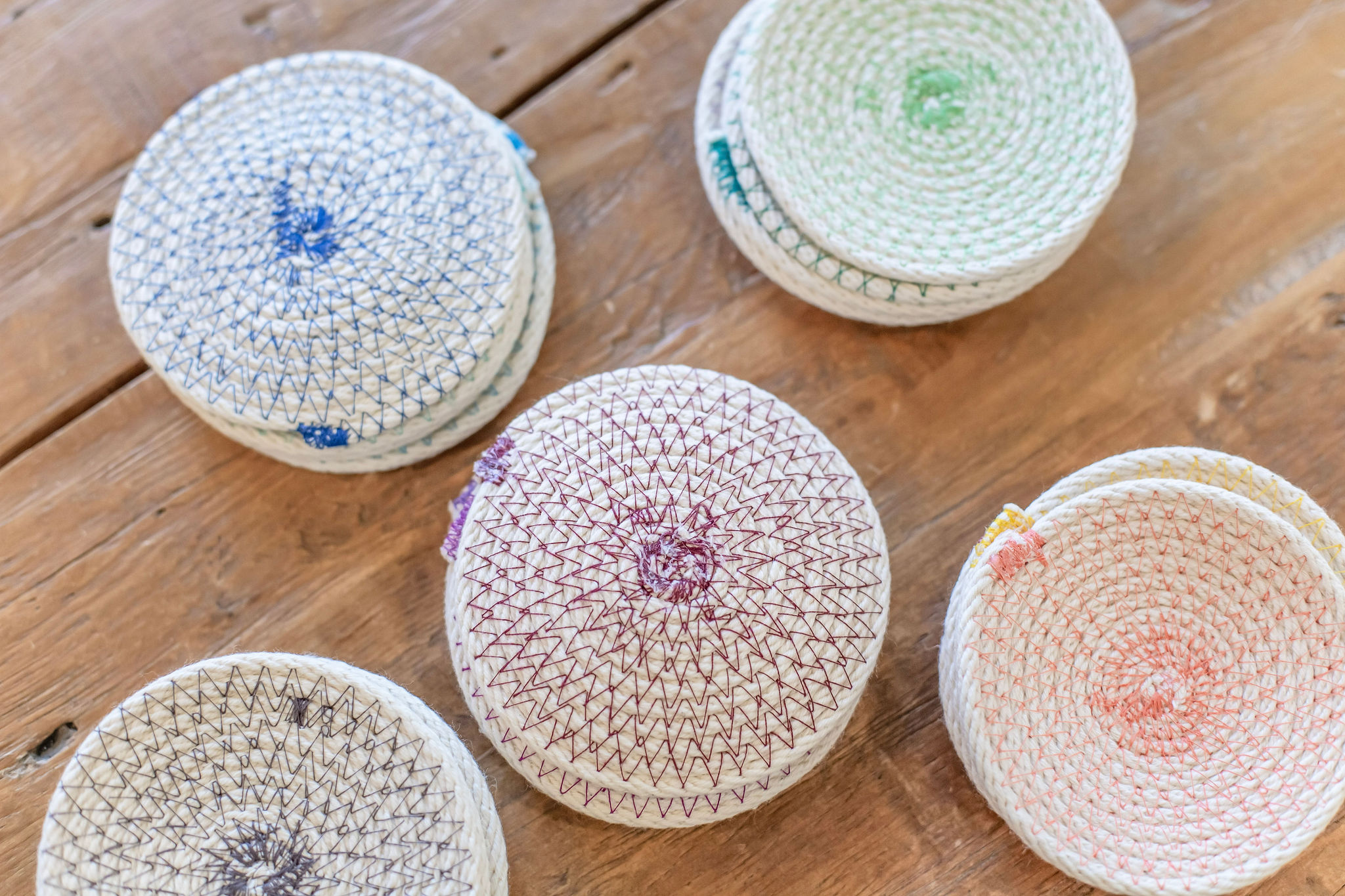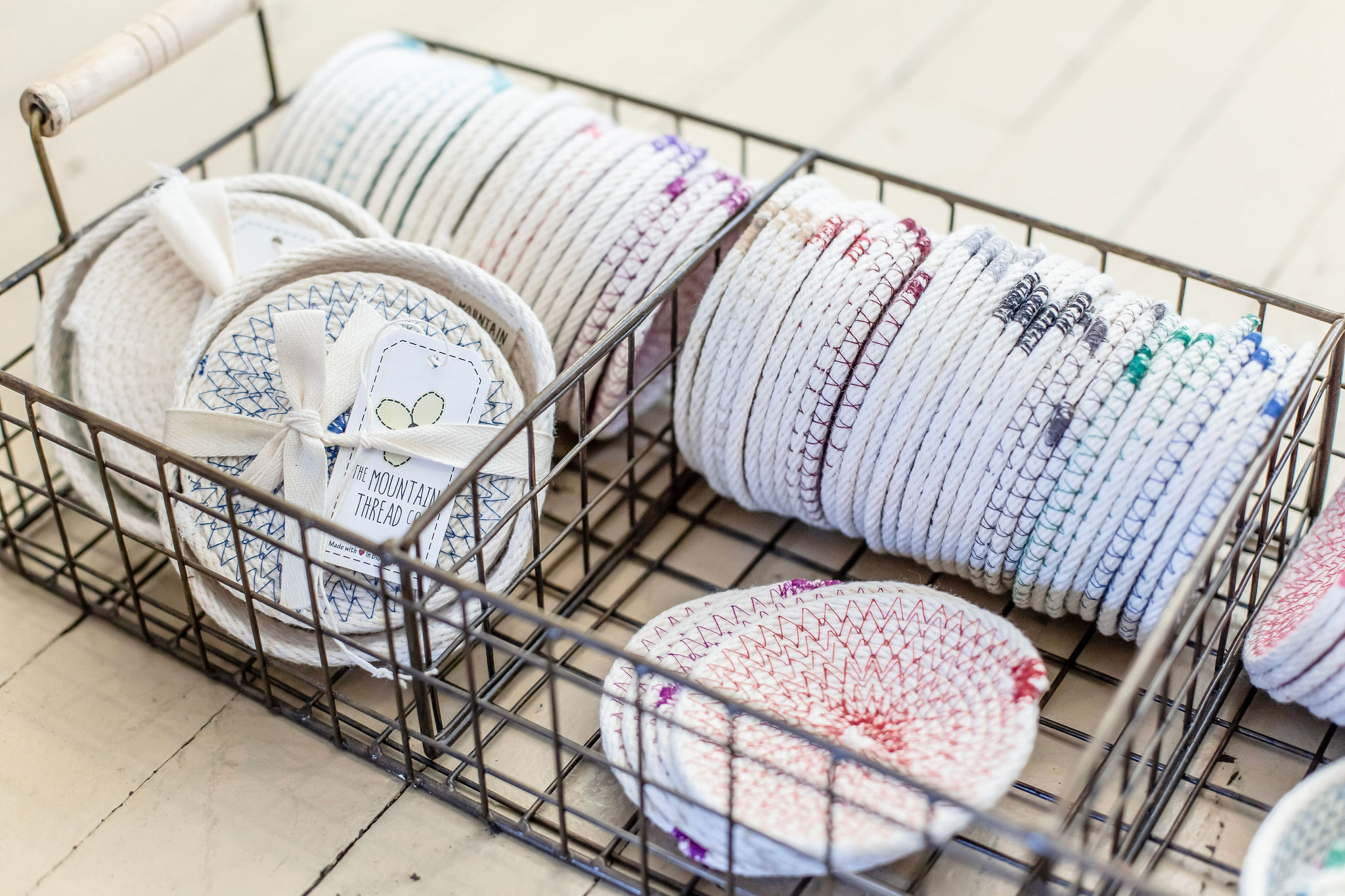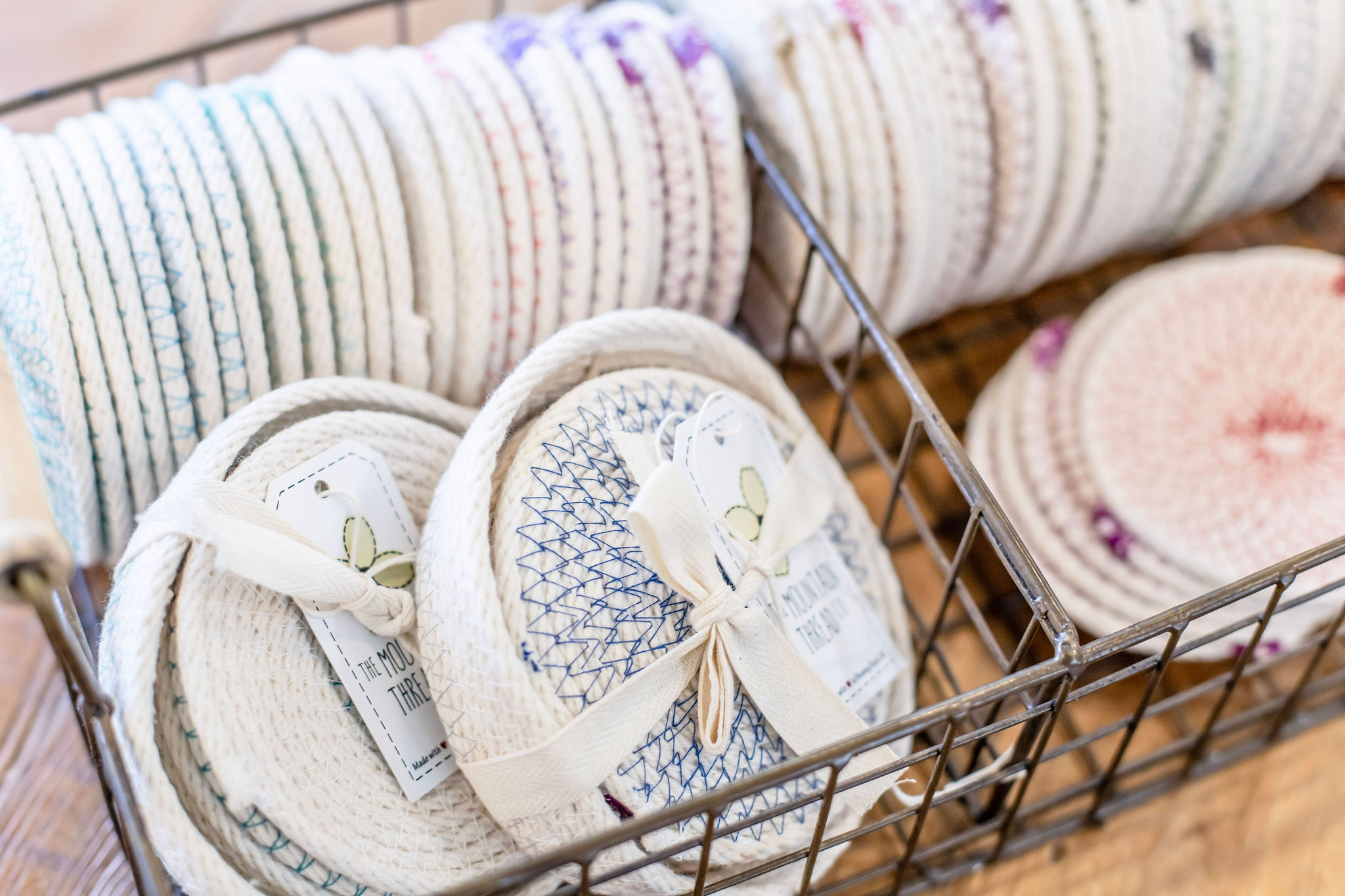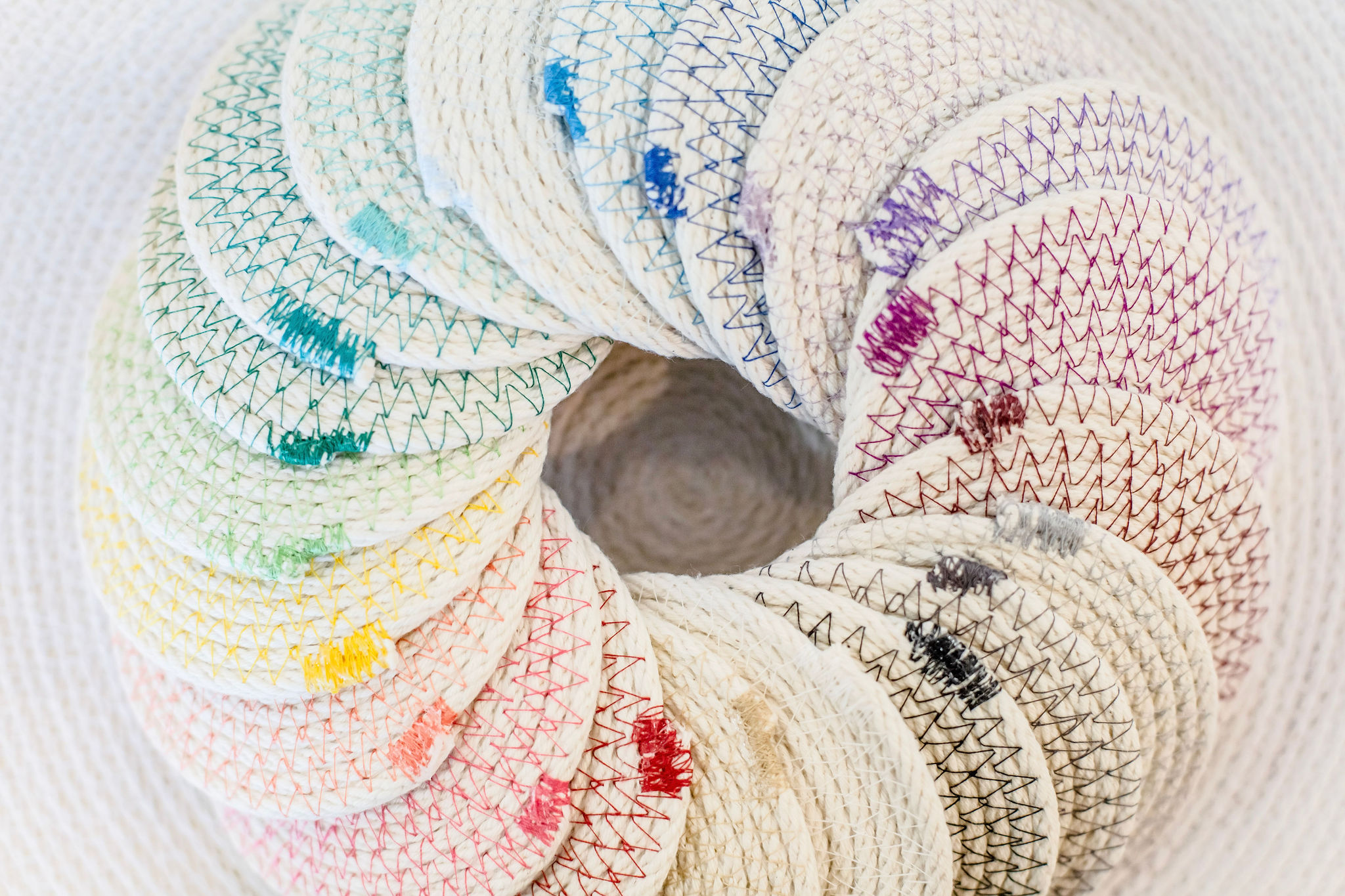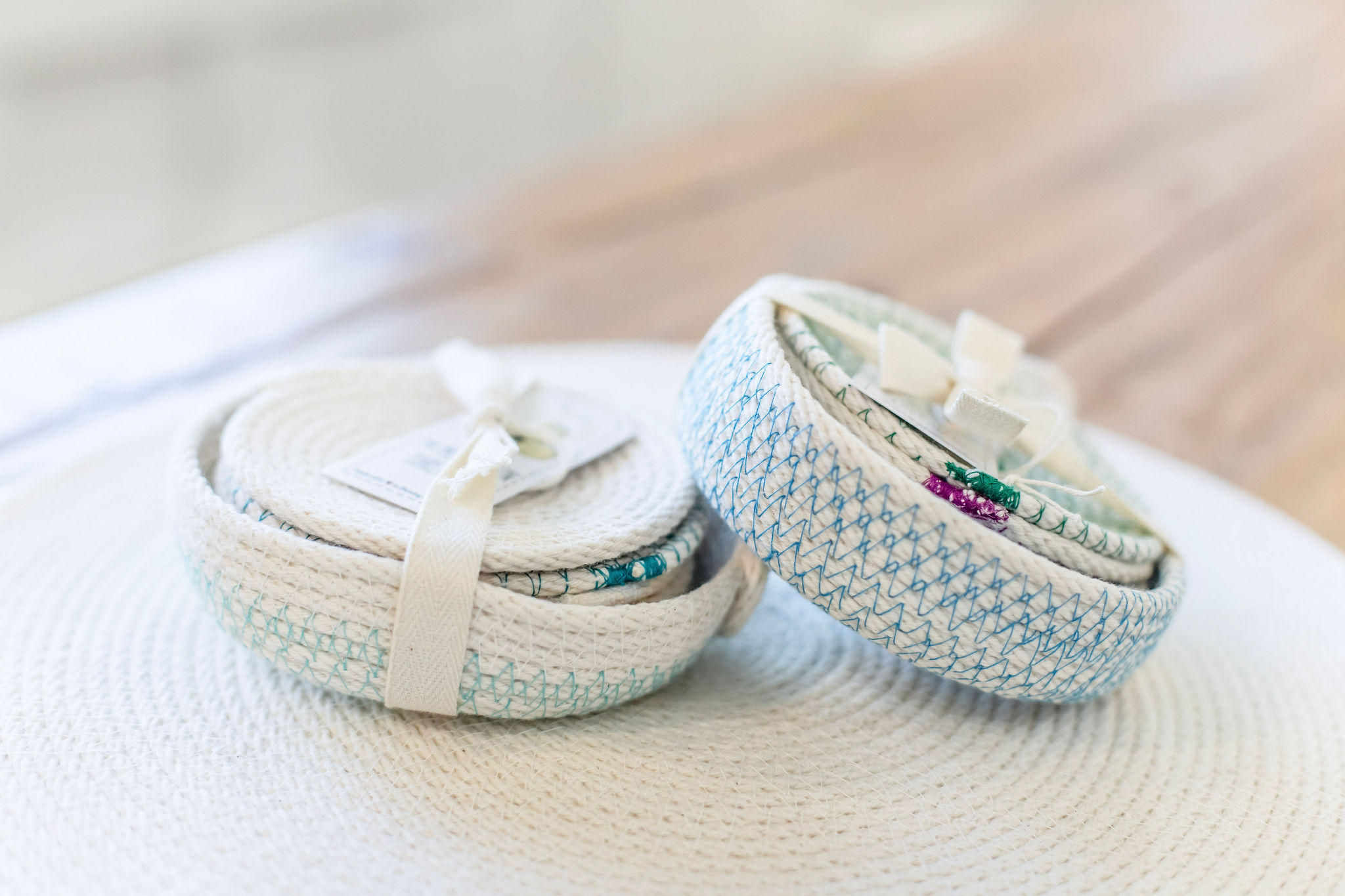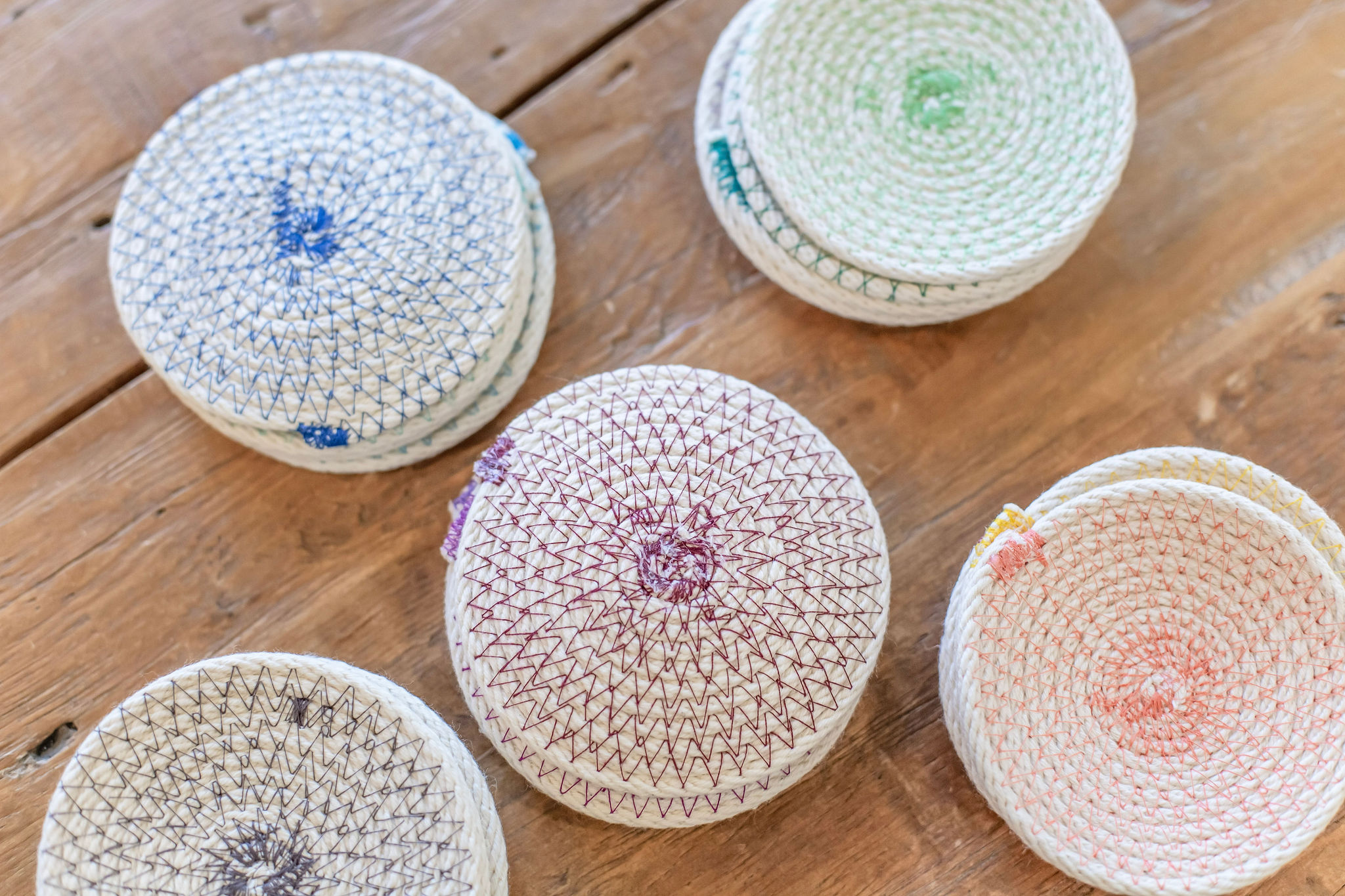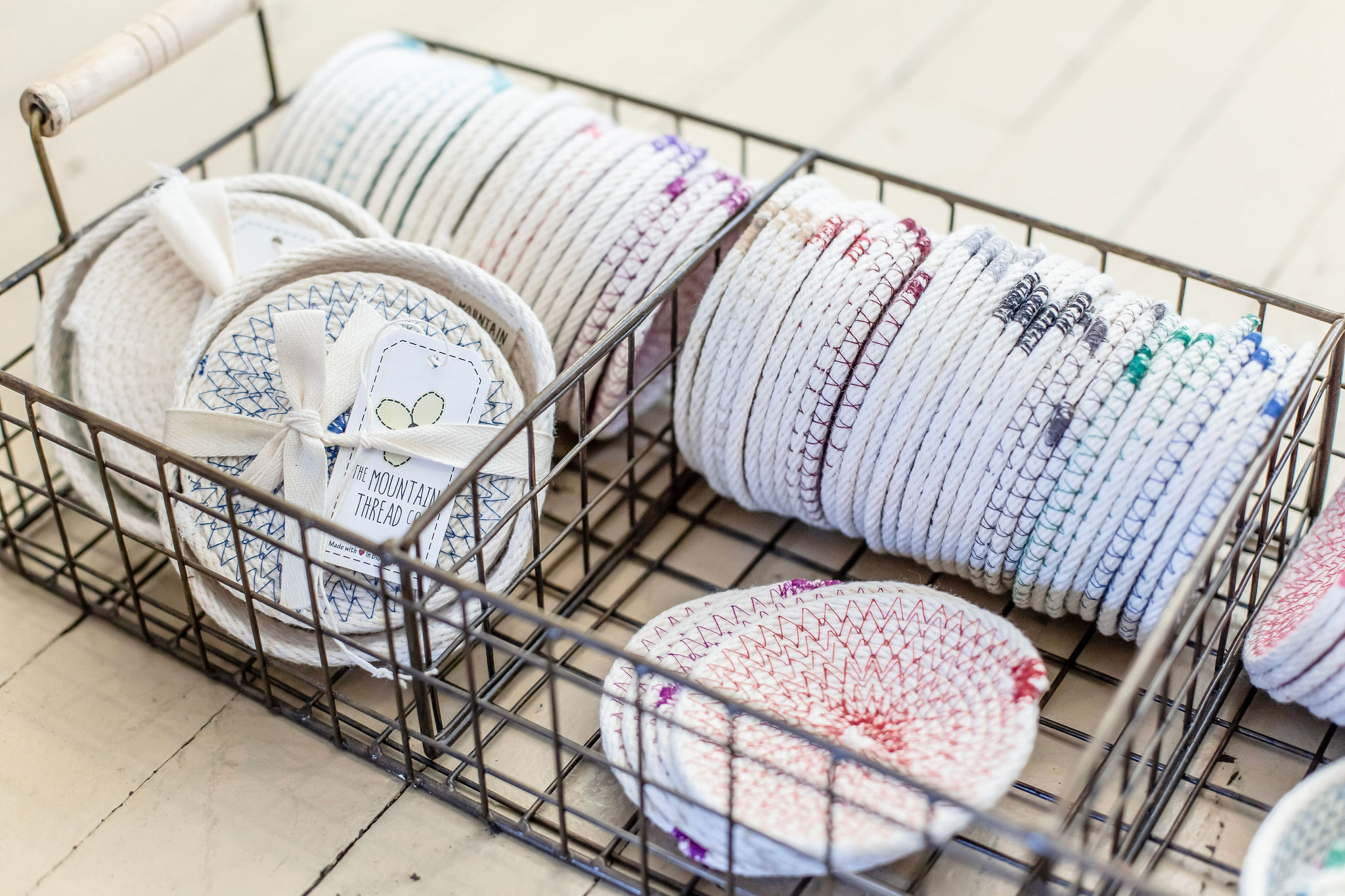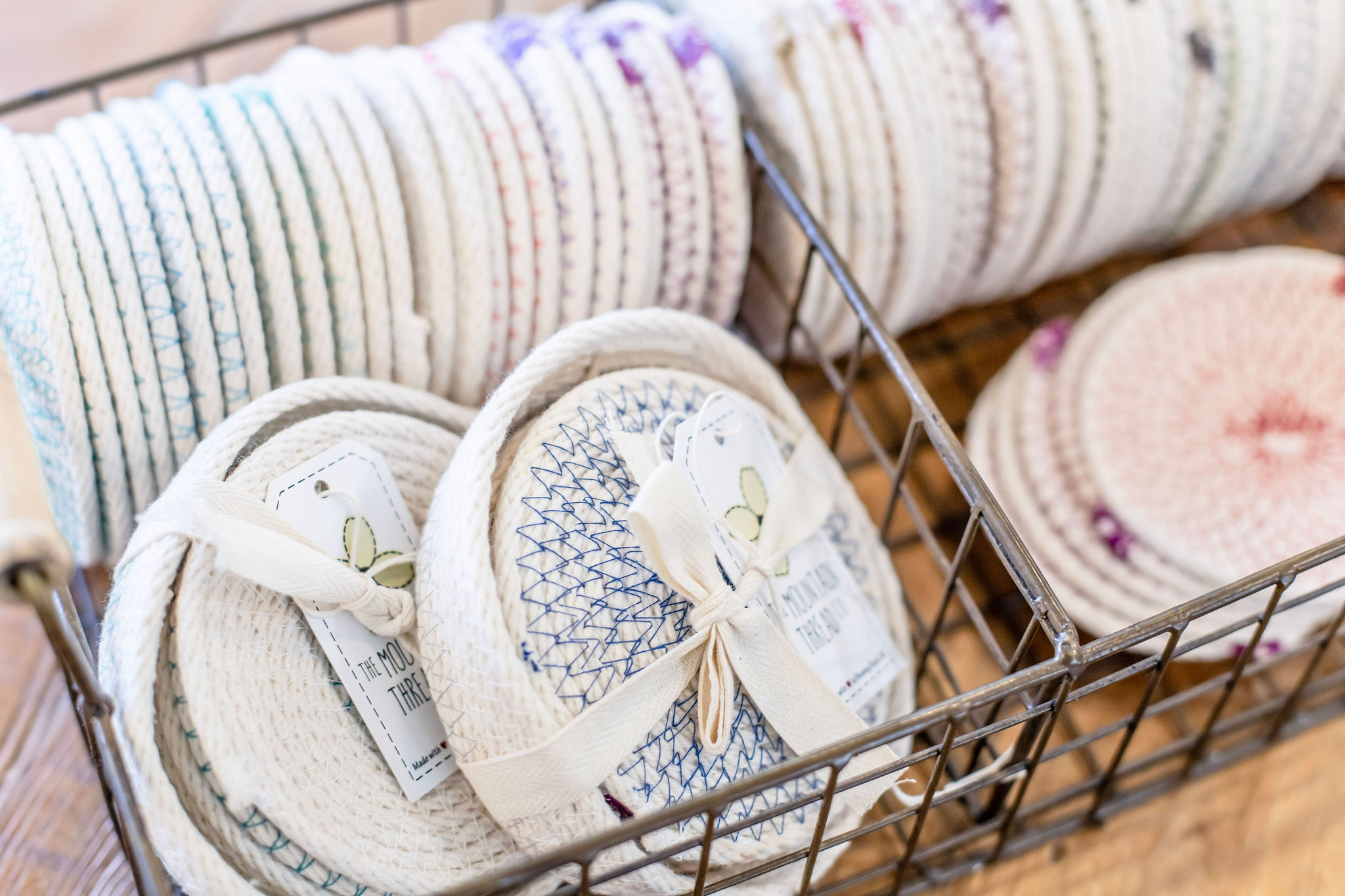 Colorful Rope Coasters
This is a set of 6 coasters, each approximately 4" in diameter. Made from 100% cotton rope, these coasters will add a nice pop of color to your indoor and outdoor dining and entertaining.

Choose from the following set options:

Cabin Fever: two each of red, navy, and gold
..
Popsicles: one each of purple, teal, bright blue, pink, orange, yellow
..
Pastels: one each of light blue, lavender, light pink, lime, yellow, white
..
Neutrals: one each black, dark gray, light gray, white, gold, brown
..
Blues: two each navy, turquoise, light blue
..
Greens: two each hunter green, emerald green, lime green
..
Reds: two each red, pink, orange
Sets of 6 coasters are also available with a shallow basket - save $4 by combining your coasters with a perfect storage basket (as pictured). Default color is white unless otherwise specified.

Want custom colors? We do school colors, favorite colors, guest room colors - you name it, we'll do it! Send a message or choose "other" in the drop down menu and specify your 6 colors of choice. Additional quantities are also available - send a message for a custom quote.

Do you like these coasters and want to experiment with making your own creation? Check out the DIY Rope & Fabric Coaster Kit or purchase a length of high quality 100% cotton rope, available here.
Each basket is beautifully stitched in the mountains of North Carolina using 100% cotton rope that is custom twined for our shop by local manufacturer. Here at The Mountain Thread Company, we firmly believe that each and every item we make should be crafted with care, purpose, and beauty from start to finish. We strongly support our local mountain culture and economy, and appreciate your engagement with our mission.

Want to stay connected? We share news, special promotions, and information on new products in lots of ways ...
-- Instagram: @themountainthreadcompany
-- Facebook: www.facebook.com/themountainthreadcompany.
-- www.themountainthreadcompany.com.