Shop
Caring for your basket is simple! Each 100% cotton basket can be machine washed on a gentle cycle using mild detergent. Reshape after washing and air dry.
Coiled Rope Basket - Round Organizer & Storage Basket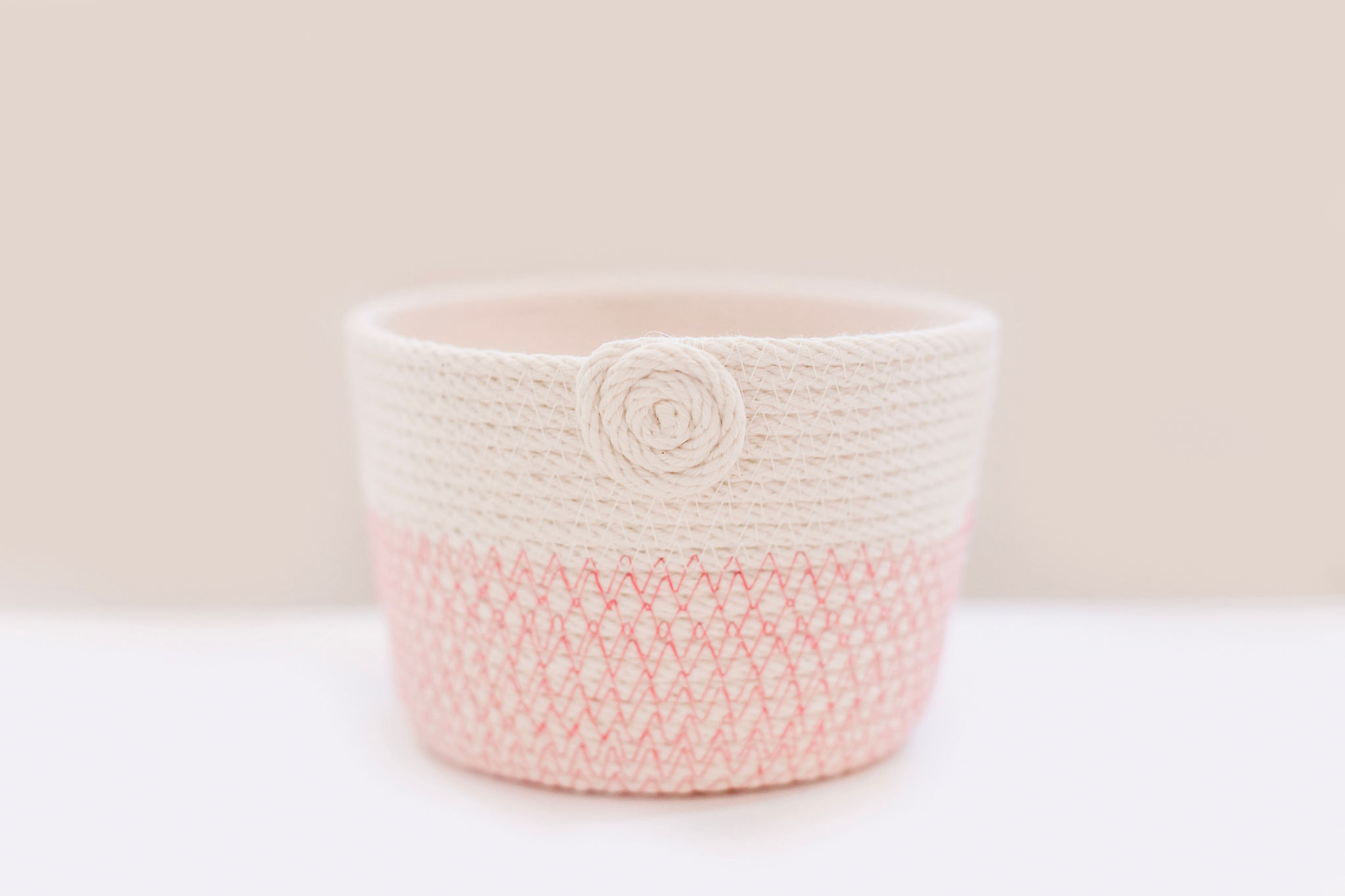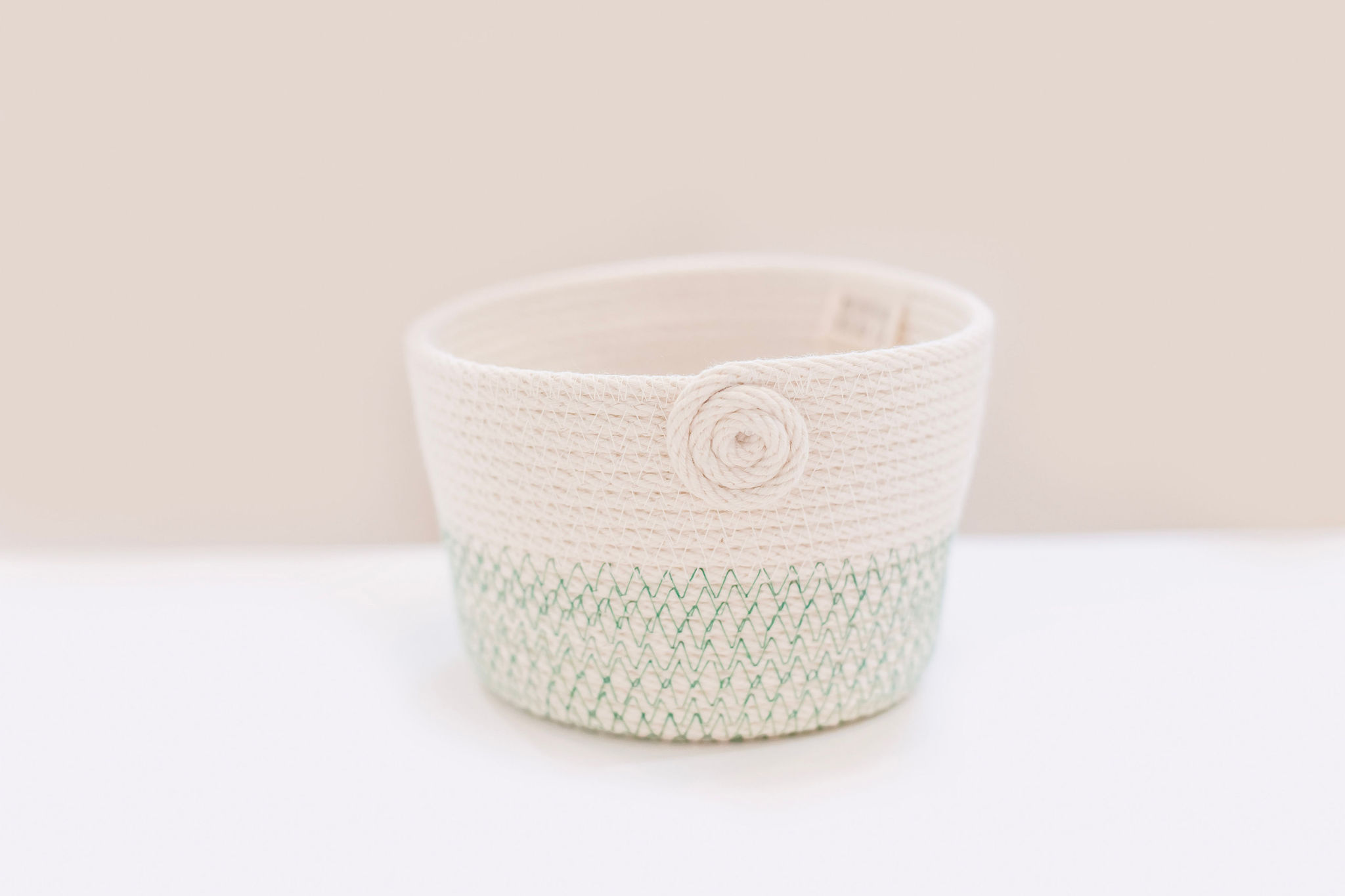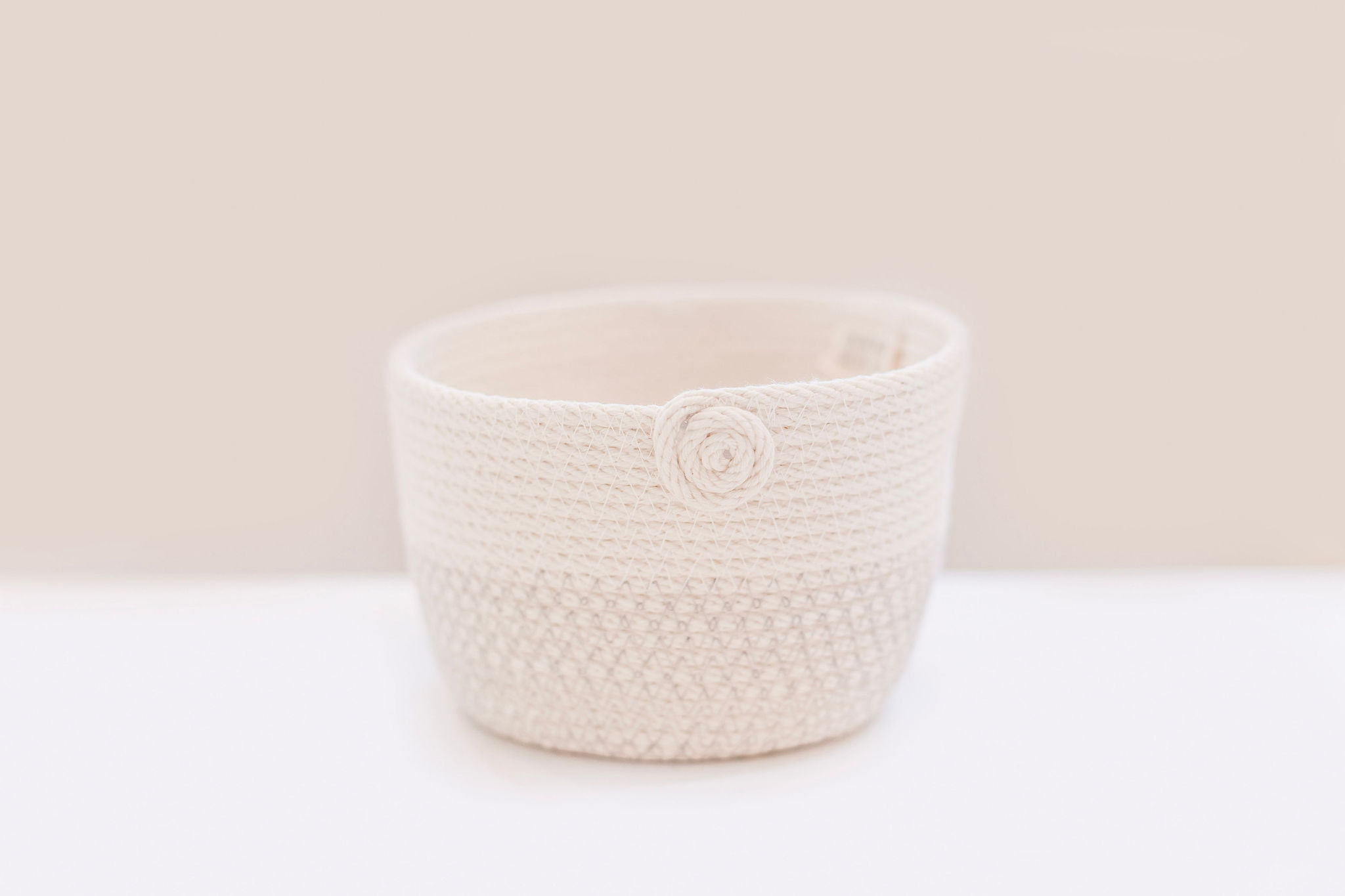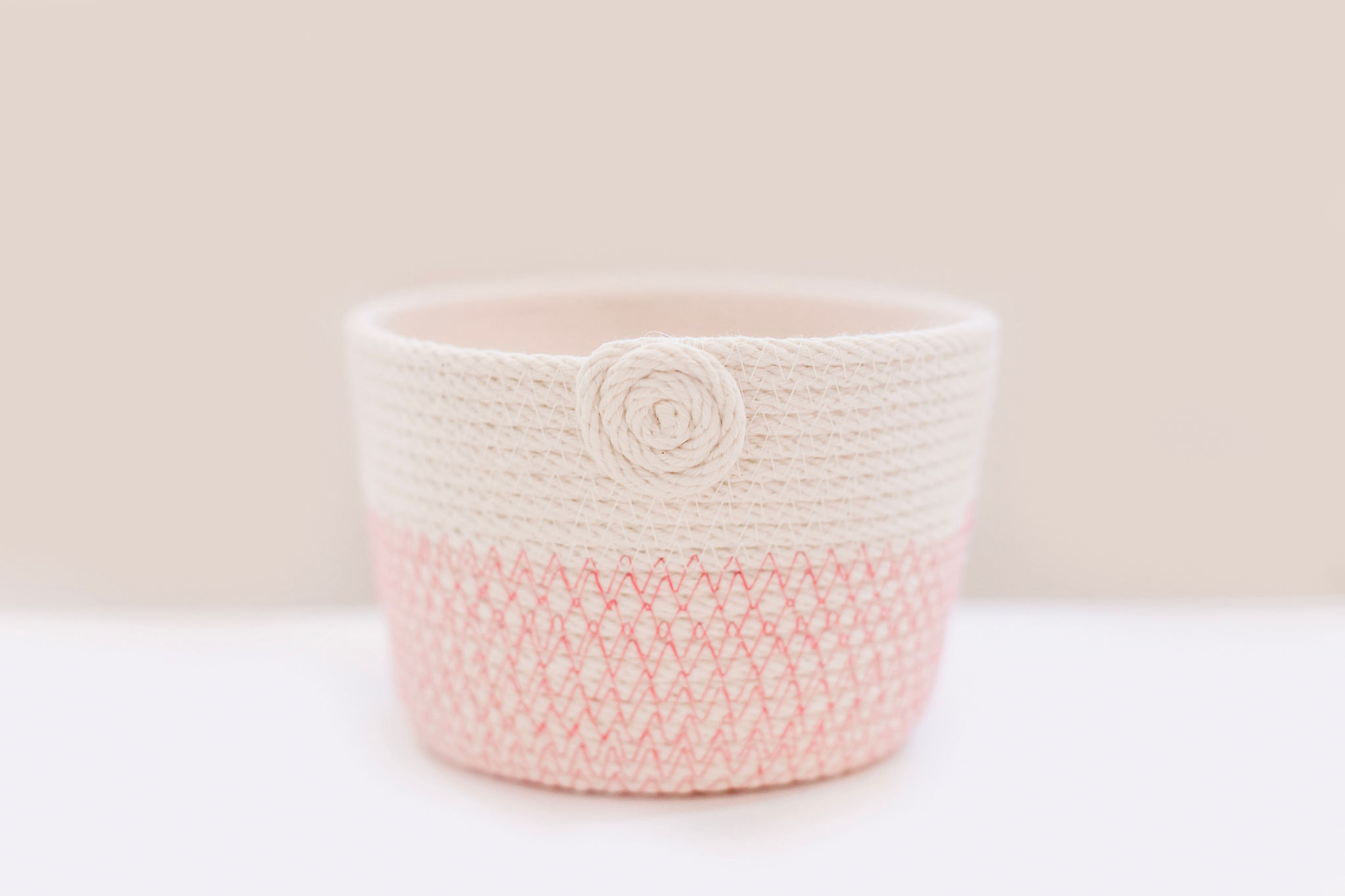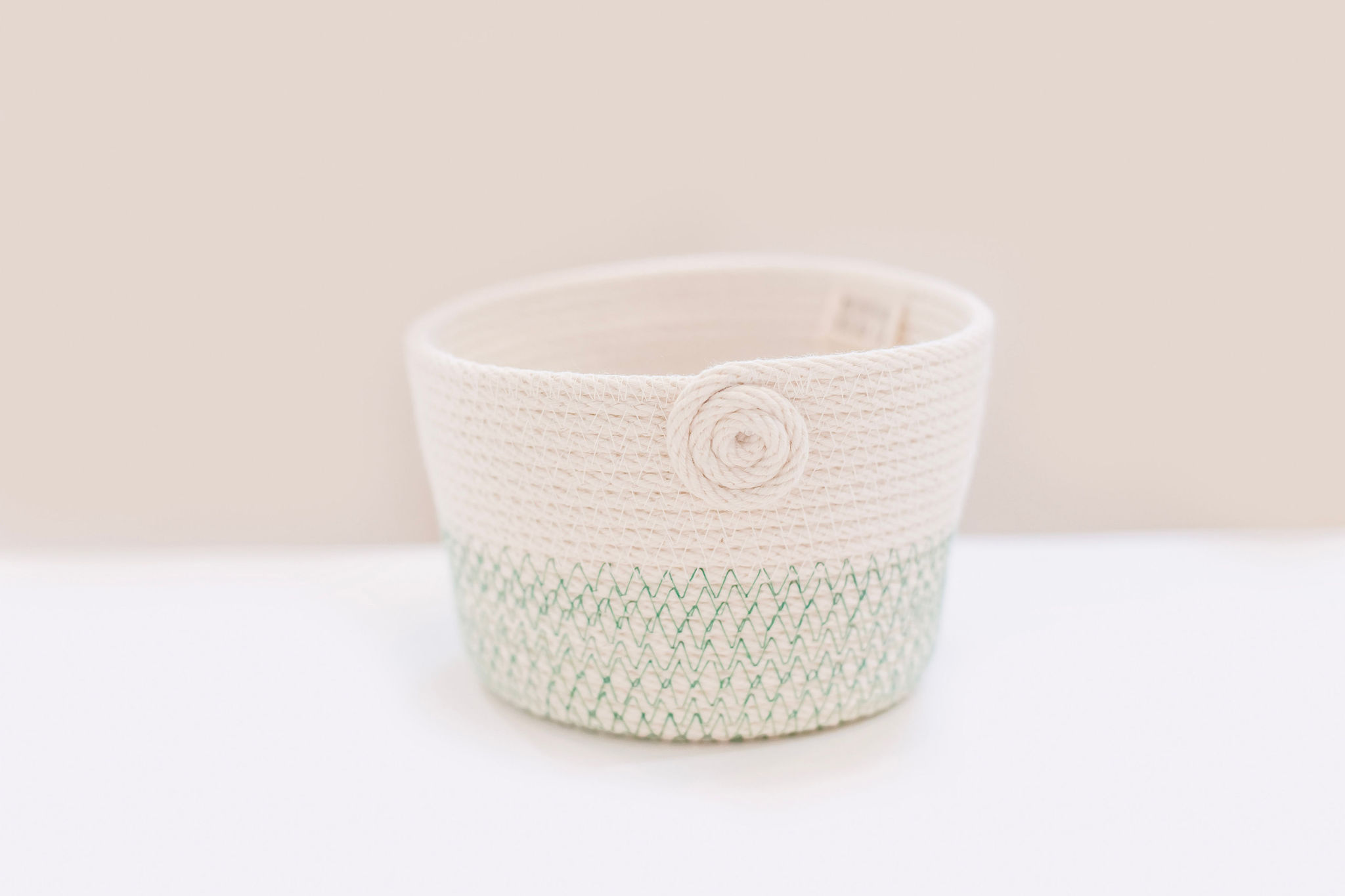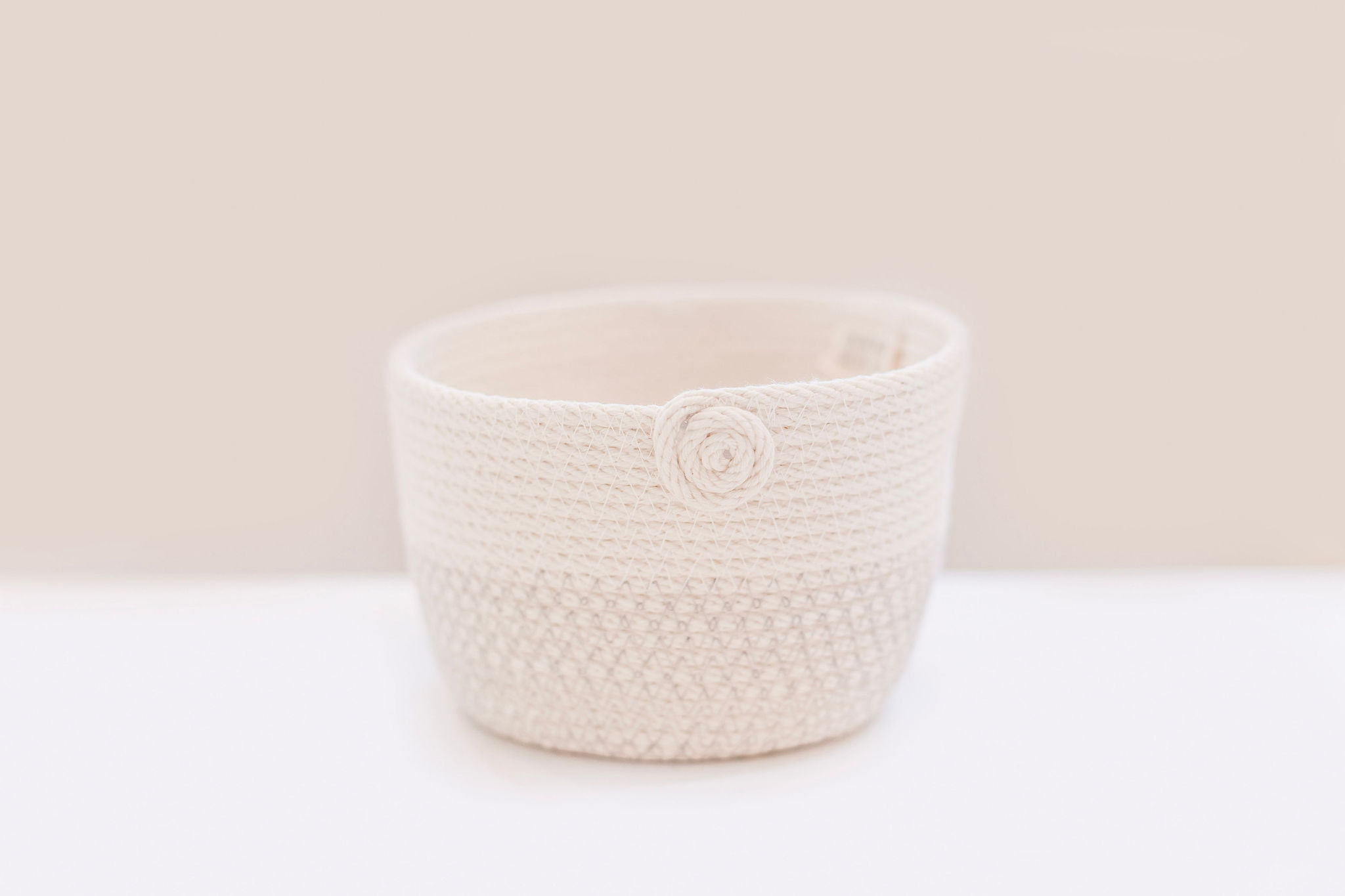 Coiled Rope Basket - Round Organizer & Storage Basket
This round basket measures approximately 3" tall and 6" across the top. You choose the color! It is simple, versatile, and unique.

When you purchase this item, you will receive a made-to-order basket - which may vary slightly from the picture (for example, the color may extend a little higher up the side of the bowl, or the label placement may be slightly different.) Every single basket is made with care by me. I am also happy to work with you to customize this (or any) basket by size, color, handles, and finish to achieve a truly one-of-a-kind piece of functional artisan work for you.

Baskets are great ways to give GIFTS to the bride, the new parents, or the birthday friend. They can be used to organize almost any collection of things in any room of the house. If you're looking for ecofriendly alternatives to holiday wrapping - baskets are a fantastic way to bypass paper and bags and tape!

Other sizes and colors are available; see my other listings or message me for a custom order.

Each basket is beautifully stitched in the mountains of North Carolina using 100% cotton rope that is custom twined for our shop by local manufacturer. Here at The Mountain Thread Company, we firmly believe that each and every item we make should be crafted with care, purpose, and beauty from start to finish. We strongly support our local mountain culture and economy, and appreciate your engagement with our mission.

Want to stay connected? We share news, special promotions, and information on new products in lots of ways ...
-- Instagram: @themountainthreadcompany
-- Facebook: www.facebook.com/themountainthreadcompany.
-- www.themountainthreadcompany.com.